Ellie woke up Monday morning with her two bottom teeth popping through! We knew they were coming, but were just waiting. She is a drooling, chewing, biting mess! I love it!
I still need to update with her 5 month pics and do a 6 month post since that was last Friday. Right now though, I'm just not feeling much like blogging. I'm enjoying every single minute with my girl! I go back to work in 3 weeks and am DREADING it!! I am usually in my classroom working by next week...guess what...not gonna happen! I'm ok with that! This time is way more important to me!
So for now, I'll leave you with some iPhone pics...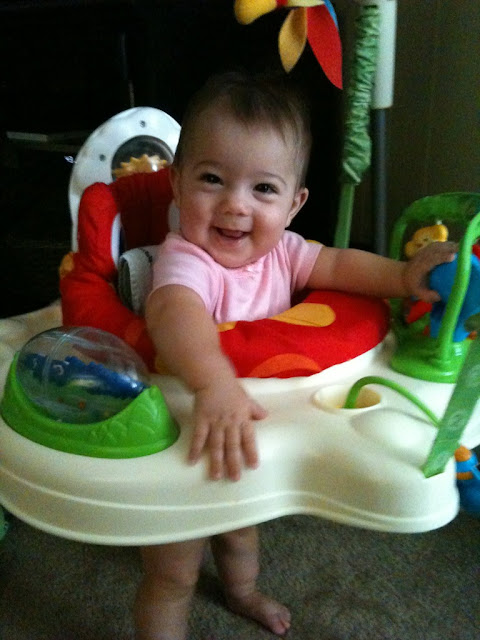 Loving the jumperoo!
Looking at herself in the bumbo. She sits in her bumbo on my counter in the bathroom while I get ready in the morning.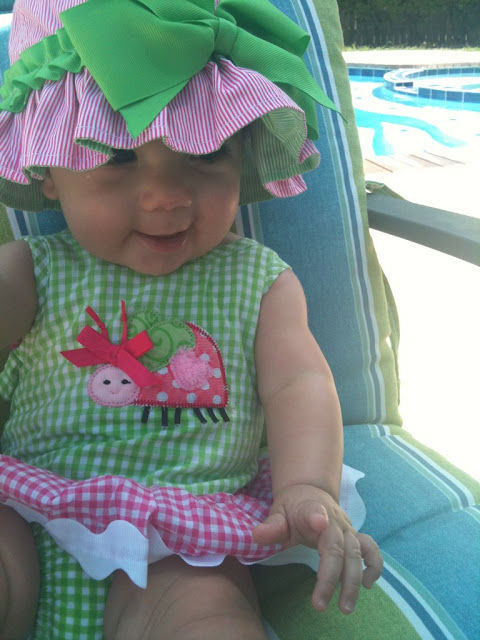 Ready for the pool. I found this adorable hat while we were on vacation in Michigan.
- Posted using BlogPress from my iPhone